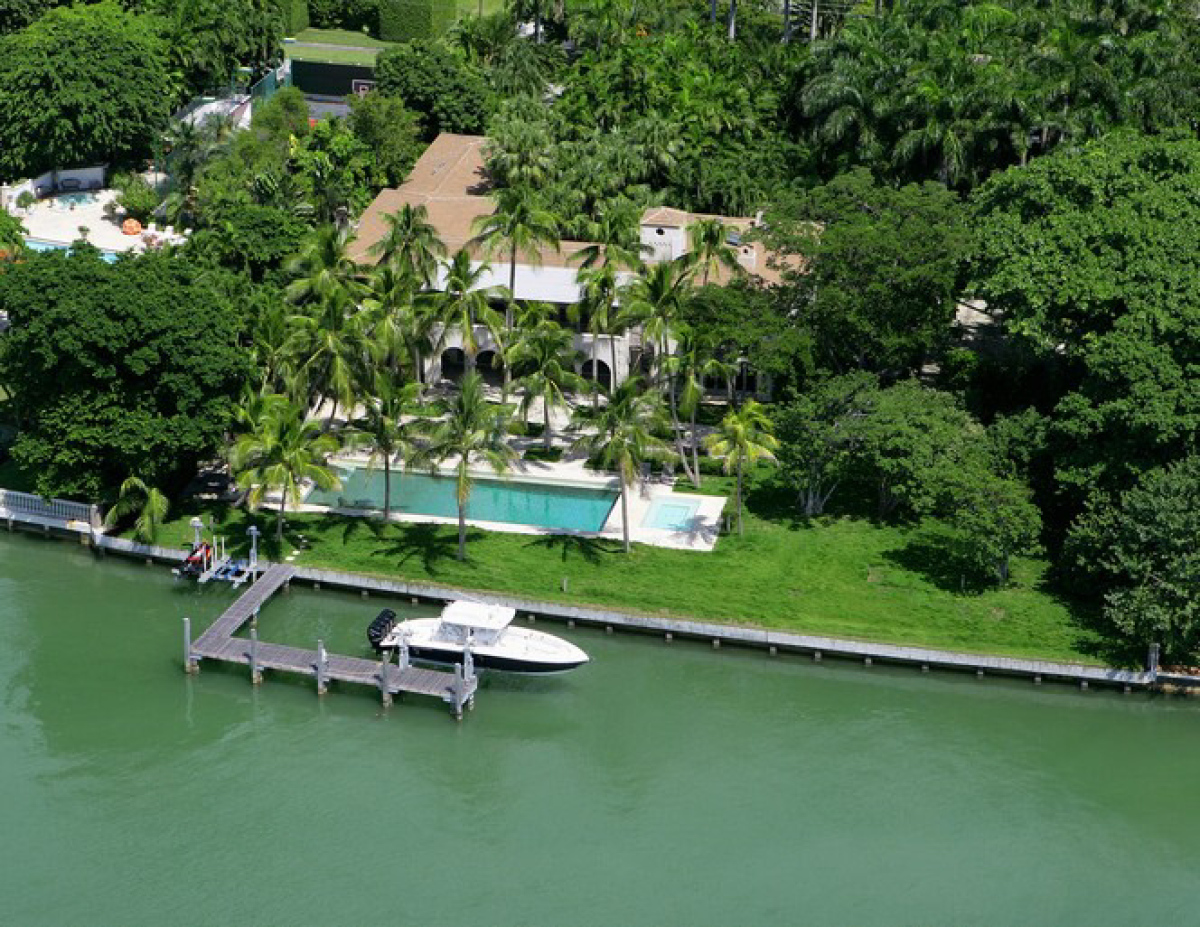 A Florida mansion once owned by pop star Jennifer Lopez has sold for $33 million to another musician: rocker Phil Collins.
The seven-bedroom house has about 200 feet of waterfront on Biscayne Bay and a view of the Miami skyline, Mr. Gonzalez said. Mr. Gainor purchased the house from Ms. Lopez in 2005 for $13.9 million. He said he spent about three years gut-renovating it and lived there for about seven years, but decided to sell because he is moving to the West Coast.
The Mediterranean-style home, built in the late 1920s, measures about 12,100 square feet and sits on over an acre. In renovating the home, Mr. Gainor said he tried to keep "a lot of the same look and feel from its original state" in the exterior, but the interiors are European contemporary in style.
The home
had been on an off the market
for several years. It initially came on the market in 2010 for $29 million, but was most recently listed for $37.5 million. "We took our time selling it, looking for the right price and the right buyer," said Mr. Gainor.