The condo bills are making progress -- much to the dismay of some of the so-called specialized law firms. In my opinion their arguments against the bill border stupidity -- they make no -- or very little -- sense. I understand that they feel that the bill provisions may reduce their income, but that's life! They make enough money on the back of the families that live in community associations.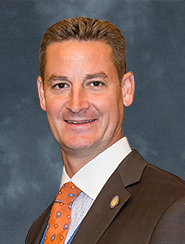 What I understand even less is the fact that Florida Senator Greg Steube, who works for the law firm of Becker & Poliakoff, can vote on a bill that directly impacts his income. As expected:

HE VOTED "

NAY

!"

We hear so much about board members having a

CONFLICT OF INTEREST

-- what about senators? Obviously, when they are attorneys, conflict of interest doesn't apply! No wonder that many US citizens are disgusted with our "professional" legislators.

ETHICS

seems to be a word not in their vocabulary! Please read my blog about this issue!